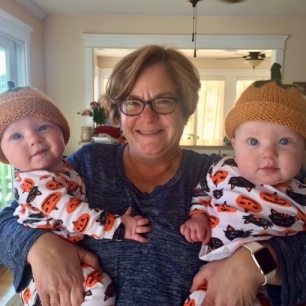 Christine Chandler
Christine was invited to a benefit by the board President, which sparked an interest in becoming more involved in Friends of Great Kids Farm. Having a daughter that is a teacher has allowed Christine to hear firsthand how important it is that the children of Baltimore City Schools have a place to expand their skills and learn about life outside of the city. Christine looks forward to contributing her skills in a way that combines her passion for gardening and interest in furthering experiences for children. She grew up in Prince George's County and graduated from Towson University. Christine is the Chief FHA Underwriter (Multifamily and Healthcare) with M&T Realty Capital Corporation and enjoys boating and being with her family--especially her young identical twin granddaughters.
Favorite thing about great kids farm: The fact that kids can come get their hands dirty and have fun at the same time!
Favorite great kids farm produce: Hands down, the figs!