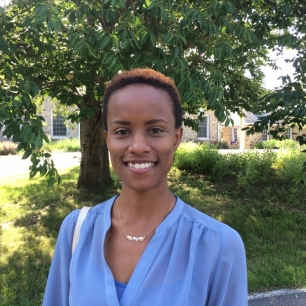 Chichi Nyagah-Nash
Vice President
While the extent of her farming is limited to a backyard veggie patch, Chichi grew up around many farms and farmers while growing up in Kenya. During long school vacations, she was carted off along with a multitude of cousins to live on the farm with hergrandparents.
She attended Alliant International University in San Diego and Johns Hopkins University, and now works as the Division Chief for Baltimore City's Department of General Services – Fleet Management Division. Chichi loves her backyard where she spends time with her husband, two dogs, and a fat cat.
Favorite thing about great kids farm: Listening to the interactions between the students and the farm staff, particularly as they explore new tastes. And of course the goats!
Favorite great kids farm produce: Sorrel